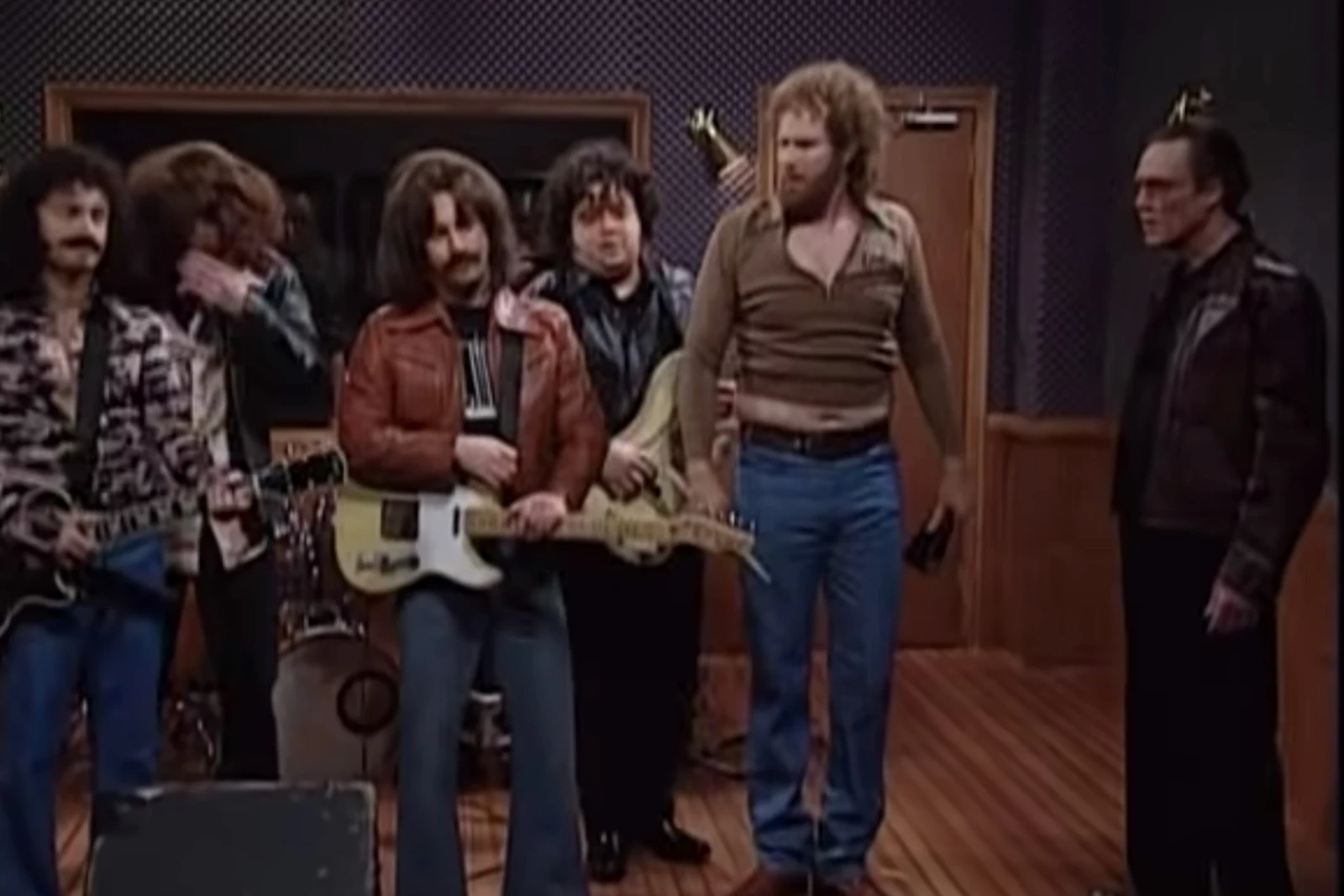 Will Ferrell and the Saturday Night Live team created meme-worthy moment with the "More Cowbell" sketch on April 8, 2000. They also, apparently, "ruined" the life of actor Christopher Walken.
Known for films like Biloxi Blues and Catch Me If You Can, Walken famously appeared with Ferrell in the skit, and their chemistry was a key part in making the scene so iconic. Ferrell, dressed in '70s rocker garb, emphatically played along to the tune of Blue Oyster Cult's "Don't Fear the Reaper," as Walken – in the role of music producer Bruce Dickinson – uttered the legendary phrase: "I've got a fever. And the only prescription is more cowbell."
Watch the 'More Cowbell' Sketch on 'Saturday Night Live'
Ferrell was reminded of that moment while talking to Tonight Show host Jimmy Fallon, a former SNL castmate who also appeared in the sketch.
"Here's the crazy thing. I go to see Christopher Walken years later, in a play. I say hello to him backstage and he's like, 'You know, you've ruined my life,'" Ferrell said, impersonating Walken's distinctive voice: "'People during curtain call bring cowbells. The other day I went for Italian food for lunch, and the waiter asked if I wanted more cowbell with my pasta bolognese.'"
He added that Walken had a good sense of humor about his place in SNL history, noting that the actor "had a little smile" while discussing the segment's lasting legacy. "From The Deer Hunter to Pulp Fiction to 'More Cowbell,'" Ferrell joked. "That's all he gets."
Ferrell is set to host SNL for the fifth time this weekend. Check out his Tonight Show interview below. And if all this talk has you jonesing for even more cowbell, check out part 1, part 2 and part 3 of our list of the best cowbell songs.
Watch Will Ferrell's Interview on the 'Tonight Show'