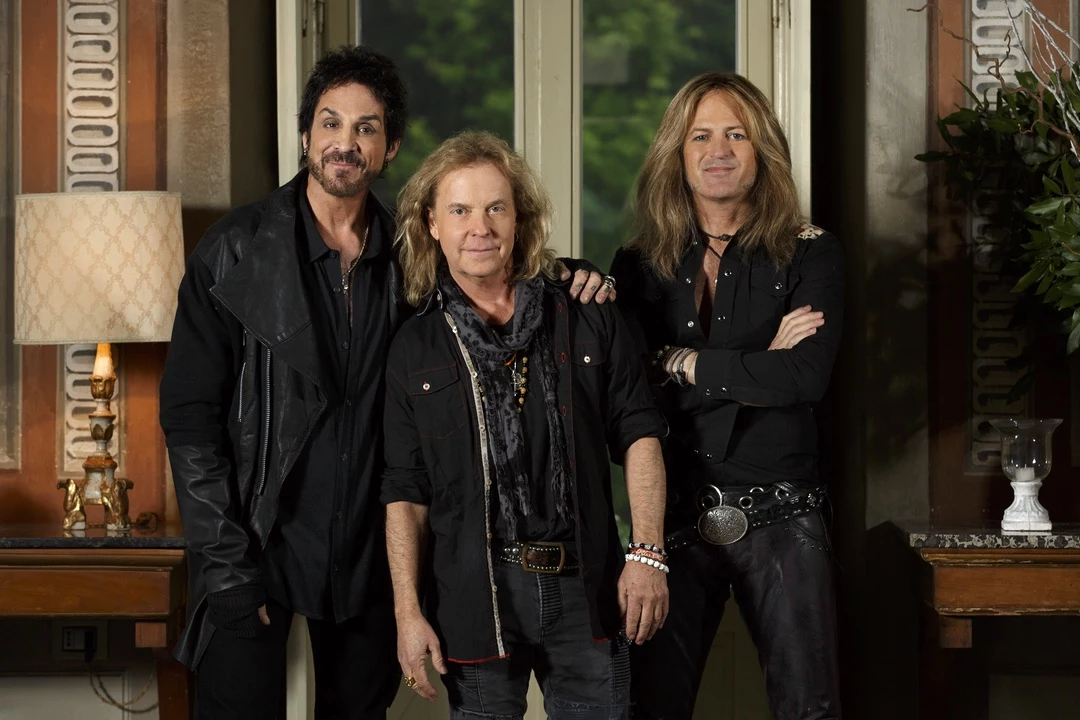 Revolution Saints — the supergroup featuring Deen Castronovo, Doug Aldrich and Jack Blades — have released a new song titled "When the Heartache Has Gone."
The track, which features ex-Journey drummer Castronovo on lead vocals, will appear on their third album, though details have yet to be revealed on that release.
You can listen to "When the Heartache Has Gone" below.
Revolution Saints released their self-titled debut album in 2015 and followed it with Light in the Dark in 2016. Earlier this year, former Whitesnake guitarist Aldrich told All That Shreds that a tour was unlikely and "it sticks in my side a little bit." "Deen and I have the [Dead] Daisies, Jack's got Night Ranger and now Deen has Journey Through Time, so it makes it really difficult for Revolution Saints to do anything," he said.
"I told them on the second record, I said, 'Guys, I'm not doing a second record because we never toured on the first one. So why do another record?' The record company said, 'Well, we really would like you to do it because people really like the music. We don't care that you didn't tour. At first, they cared, but now they don't care. They just want to hear more music.' I was like, 'Okay, that's fair enough.' So we made the second record and I thought, Well, that's it, and then they said we want to make a third record. So we're probably going to do that with the understanding that we aren't going to tour."