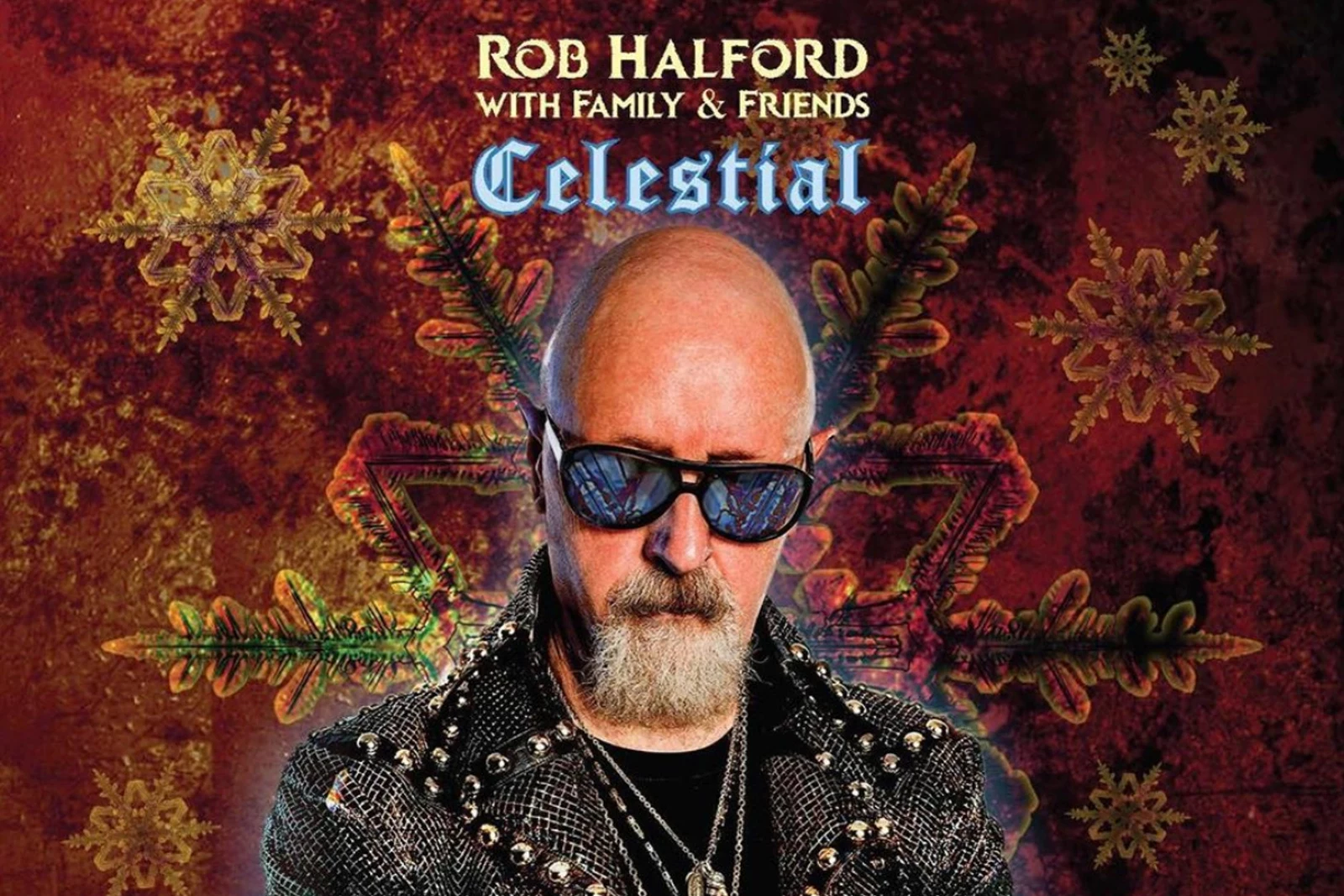 Rob Halford has released a lyric video for his new song "Morning Star," which comes from the Christmas-themed album Celestial.
The LP was released last week and finds the Judas Priest singer performing alongside his brother, sister and nephew on a series of seasonal songs. With "Morning Star," fans have a rare opportunity to hear Halford singing a slower-paced song than most of his output.
You can watch the video below.
"In the back of my mind I was always waiting and wondering if there would be an opportunity to work with these guys," Halford told Billboard in a new interview. "It's great, man. As we were making this, I was doing a little bit of looking around and I don't think anything's been done of this nature on a holiday record before. Maybe the Osmonds did it, or the Partridge family, not a heavy metal Halford holiday family affair like this. It's very rare, and it's a lovely feeling because the holidays are all about that, all about family and friends."
He said of the song itself that he's "always looking for a moment of expression that is a little bit different. I just love the message … the whole idea of the star in the night around Bethlehem and so forth. It's a really nice story. My family has always been a faith-based family, but not a go-to-church-every-Sunday family. But the basic principle of what we believe in have always been there, and that side of me has grown exponentially as I've gotten older."
Halford noted that his music is "immortal, but I know I'm not, so there's a lot of that wrapped up in this record as well, a lot of emotional components coming through the speakers of Celestial."