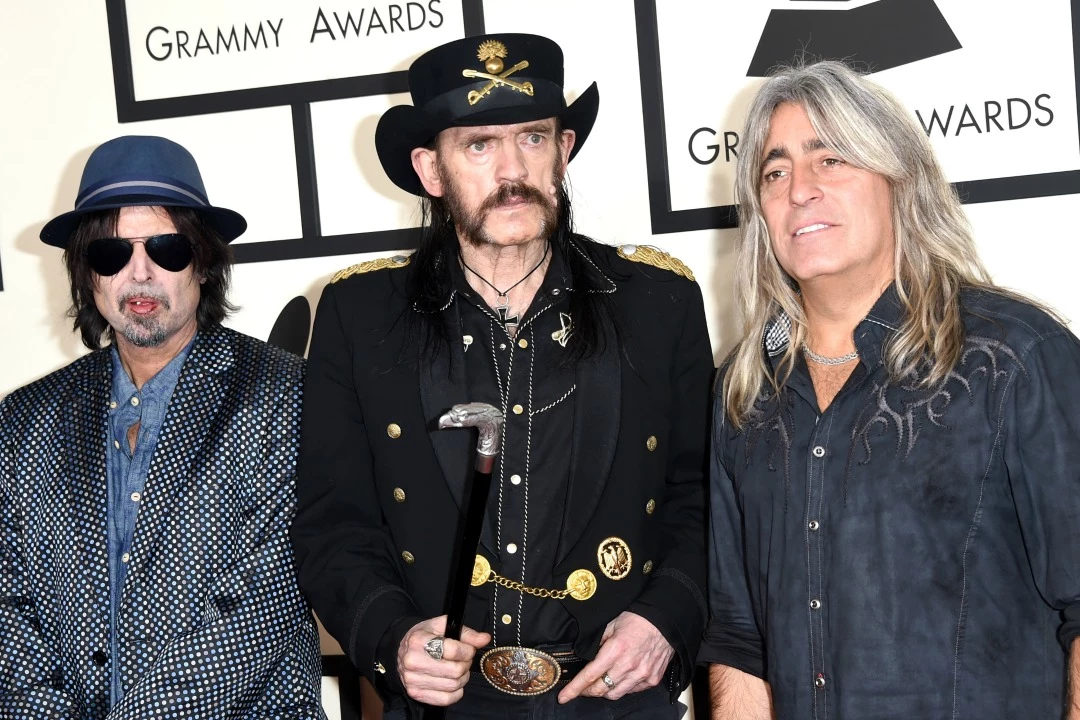 Longtime guitarist and drummer Phil Campbell and Mikkey Dee are not among the individual members listed in Motorhead's newly announced nomination for the Rock & Roll Hall of Fame.
Campbell joined Motorhead in 1984 and appeared on 16 of their 22 studio albums, beginning with 1986's acclaimed Orgasmatron and continuing through Bad Magic, the last record they released prior to mainstay bassist / vocalist Lemmy Kilmister's death in 2015. He became the group's sole guitarist following the 1995 departure of Michael "Wurzel" Burston.
Dee replaced original drummer Phil "Philthy Animal" Taylor in 1992, making his first full-time album appearance on 1993's Bastards, and ultimately playing on 12 of Motorhead's studio albums.
"That is pure wrong, I would say, and I know Phil will be very disappointed, too," Dee tells Billboard about the duo's exclusion. "We've been carrying the flag for 25 years together, and actually brought Motorhead to what it was. We did 25 years out of the 40. The original band lasted just a few years. They started it off, but as Lemmy said himself they wouldn't have lasted another six months doing that lineup. I don't think we would've been where we are today without the 25 years we spent touring."
While he has yet to comment on the Hall of Fame exclusion specifically, Campbell recently expressed frustration at having his sizable songwriting contributions to Motorhead's catalog overlooked. "Some people, they don't even bother to read the writing credits of the Motorhead stuff. They just think it's Lemmy's thing," he declared on the Scars and Guitars podcast. "That kind of pisses me off. A lot of people seem to think that way. A few times I've said to people, 'Read the writing credits.' … It was a proper band effort, we all worked hard with that band."
Only three members – Lemmy, Taylor and guitarist "Fast" Eddie Clarke – are cited in Motorhead's Rock Hall nomination. The trio played on the band's first five albums, starting with Motorhead's 1977 self-titled debut and ending with 1982's Iron Fist.
If Motorhead are inducted into the Rock Hall, none of the selected members will be there to accept the honor. Taylor died in November 2015, Kilmister passed away the following month, and Clarke followed in January 2018.
Campbell currently performs with his three kids in the group Phil Campbell and the Bastard Sons, and is preparing his first-ever solo album, Old Lions, for release later this year. Dee joined the Scorpions in 2016.
Despite his displeasure over being personally excluded, Dee says that if Motorhead are inducted into the Rock & Roll Hall of Fame, he would be happy to attend the ceremony. "I think that's a must," he said. "Phil and me have to attend – and play there, of course. It would be a real honor."